Bringing riders together in Ontario
Local off-road riding clubs are the original social network. At the Bytown Motorcycle Association (BMA) in eastern Ontario, they have been bringing together riders from all walks of life for over 60 years.
"If you don't belong to an organization, seriously consider joining. It's a central point for all riders," says Chris Davis, BMA Past President.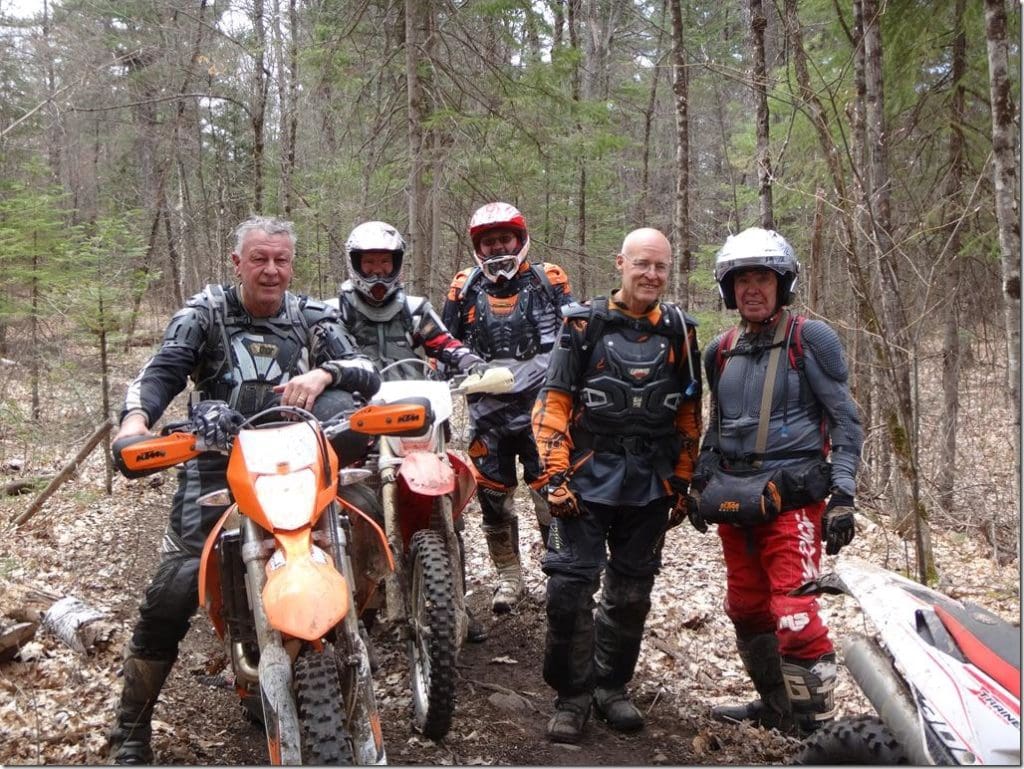 But they don't just maintain trails, they also offer special skills workshops. Members can learn about the different aspects of maintenance, take a first aid course, GPS training, plus novice and intermediate skills training. "People enjoy coming out to socialize, and it's an opportunity to learn," explains Chris. "All with a goal to make their experience on the trail more rewarding."
The Bytown Motorcycle Association is a family orientated group of over 500 members who get together for local off-road events year round, including events for charity and fun rides. The BMA is also home to the Calabogie Boogie – Ontario's premiere ride event. Located an hour west of Ottawa, participants come from Ontario, Quebec, and the Northeastern U.S. to experience some of the best riding terrain in Ontario. In fact, this major trail ride event injects $100,000 into the local community over the late-summer weekend.
Chris Davis has been involved with the BMA since he retired from a 38-year career in the Canadian Armed Forces. A good friend urged him to consider off-road motorcycling. Chris had ridden motorcycles since he was 16, but never off-road. His friend took him to the Limerick Forest to give it a try. Since that first time experiencing the trails, Chris hasn't looked back.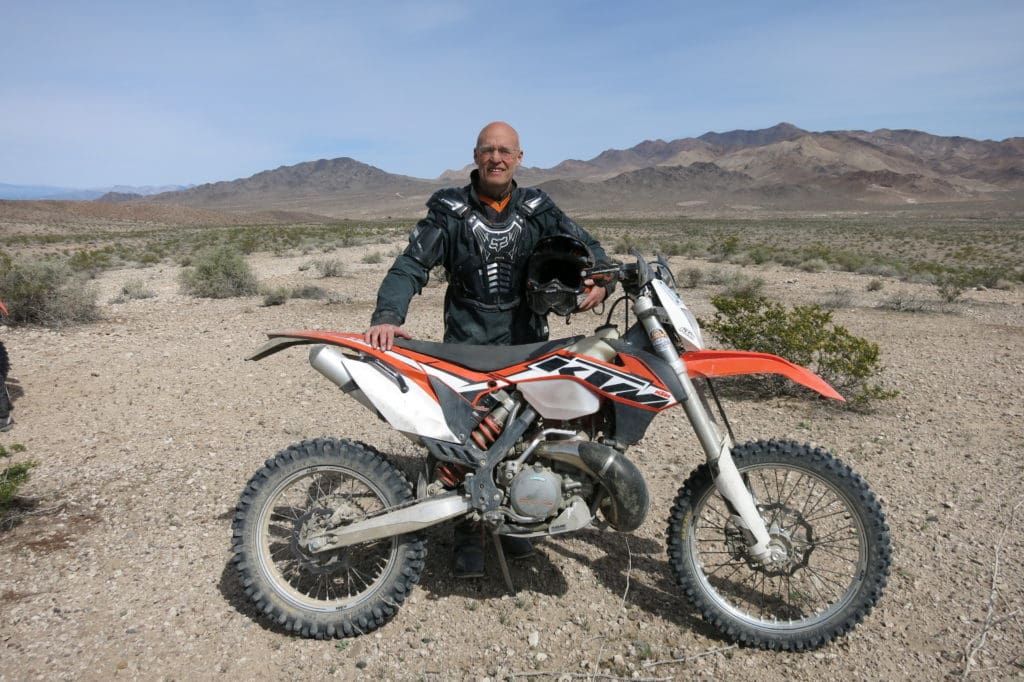 He's always enjoyed sports where you had to focus. Off-road riding gives him that same sense of adventure, like white water canoeing and kayaking. "It's exciting and demands your attention so you are able to relax and not focus on anything else," says Chris.
But what he appreciates most about this sport is the people and genuine camaraderie he has experienced over the last nine years he has been riding off-road. "I get to meet new and interesting people," he explains. BMA membership is extremely diverse, both demographically and geographically. There are young families, people at different stages of their careers and people from all walks of life.
Chris served as President for five years, and was Membership Director, helping with advocacy, fundraising, sponsorship and organizing rides. Reflecting back on his time with the organization, Chris is most proud of the growth of the club. When he started volunteering, the BMA had 140 members. Now they have 500 members, plus 65 youth members (under age 16). "It's satisfying seeing younger people enjoy the sport and getting involved," remarks Chris.
He appreciates the riding culture and community they have at Bytown. "If you come to a hill and can't make it up, they will help to get your bike up," says Chris. "No one judges."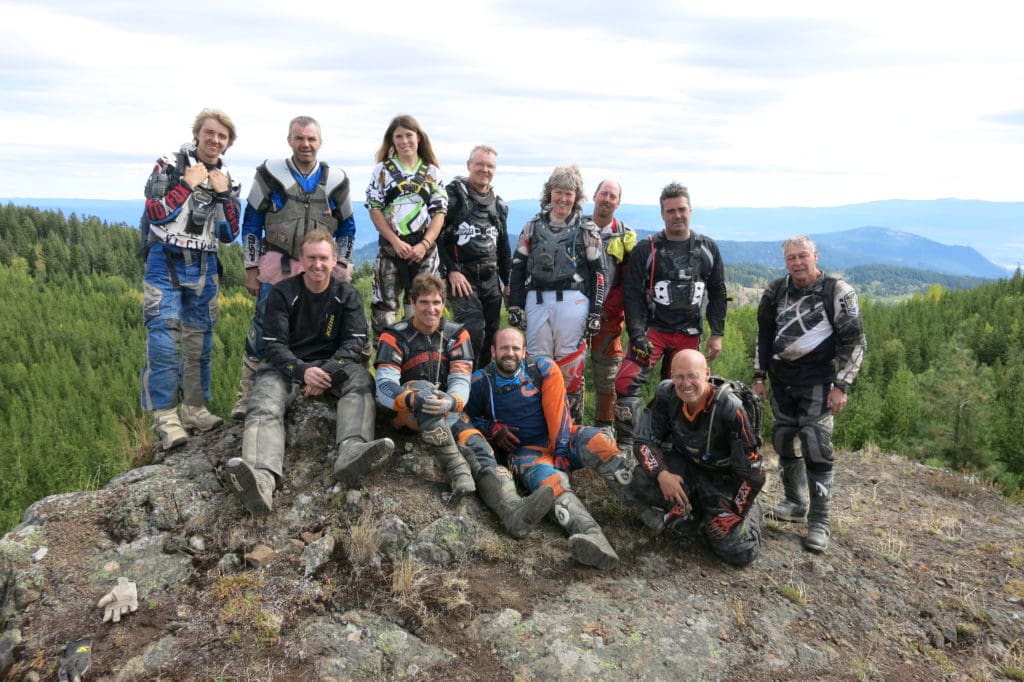 He has experienced first hand inspiring riders and mentors at the BMA. There are two guys in particular he looks up to: Larry Murray and Paul Rodden. "Larry was a competitor, and is a wonderful man who takes the time to help and mentor others," explains Chris. "Paul is an inspiration to us all. He comes up every summer to join the club. He is always riding, is always positive, and always enjoys the ride."
Paul indeed is very humble and just loves to ride. Now in his 79th year, Paul Rodden has been riding for 57 years! It's no wonder he is an inspiration for so many riders, but Paul doesn't understand all the fuss. He simply enjoys the connection to people, being on the trails, and just having fun.
You may be wondering if there's a secret to his riding success after all these years. "Good genetics," Paul jokes. He assures there is no secret; just keeping fit and being tenacious. "That's why I'm still able to ride," explains Paul. Off-road riding has become a passion and a sport that keeps him physically fit and mentally sharp.
Originally from Oklahoma, Paul heads to Canada for half of the year to ride the trails in eastern Ontario. Later in life, Paul married a Canadian woman who happened to have four acres on Sharbot Lake. That's how he met riders at the BMA and began volunteering at the Calabogie Boogie.
Paul firmly believes in volunteering and supporting his local riding associations. He lives by the motto: "If you take, you've got to give back". All along his personal motorcycle journey in the United States and Canada he has joined local clubs and given back. He enjoys the camaraderie, friendship, and freedom found on the trails. Paul has always been curious about the technical side of races – how the trails are put in, how they are created, and how organizers handle all the logistics like timing and checkpoints.
Paul recognizes all the hard work the organizers do to put on events and rides. He truly loves being on the trails and creating a great trail experience for others, especially if it means exploring and finding places to put in new trails. He is dedicated to making trails the cleanest and best marked, so they are fun for riders, and himself.
"All my working life all I wanted to do was retire and ride motorcycles," says Paul. "When I go riding it feels like I have died and gone to Heaven."
Paul is always ready to head out on the trails and this summer he's looking forward to being back in Ontario. Every year a small group of riders at the BMA get together in August for a special ride to celebrate Paul's birthday – they travel one mile per year born – so this year they will be up to 79 miles. "I'm getting too old for this," exclaims Paul. "It should be in kilometres, not miles!" Whether they're out for a short run or a long tour, it's all about being out with friends and Paul's open invitation to "Let's go ride!"
Both Chris and Paul enjoy volunteering and spending time with fellow riders at the Bytown Motorcycle Association. This network of people has created social connections with others that share a similar passion for off-road riding and a desire to head out onto the trails.
Off-Road Stories is a series by the Motorcyclists Confederation of Canada's Off-Road Council to tell the real stories of off-road motorcyclists across Canada. It shares interesting stories of remarkable everyday off-road riders, showcases the valuable work they are doing in our communities and the positive impact of their efforts.[/vc_column_text][/vc_column][/vc_row]