On Facebook, Instagram and Twitter use #MotorcycleSafetyPledge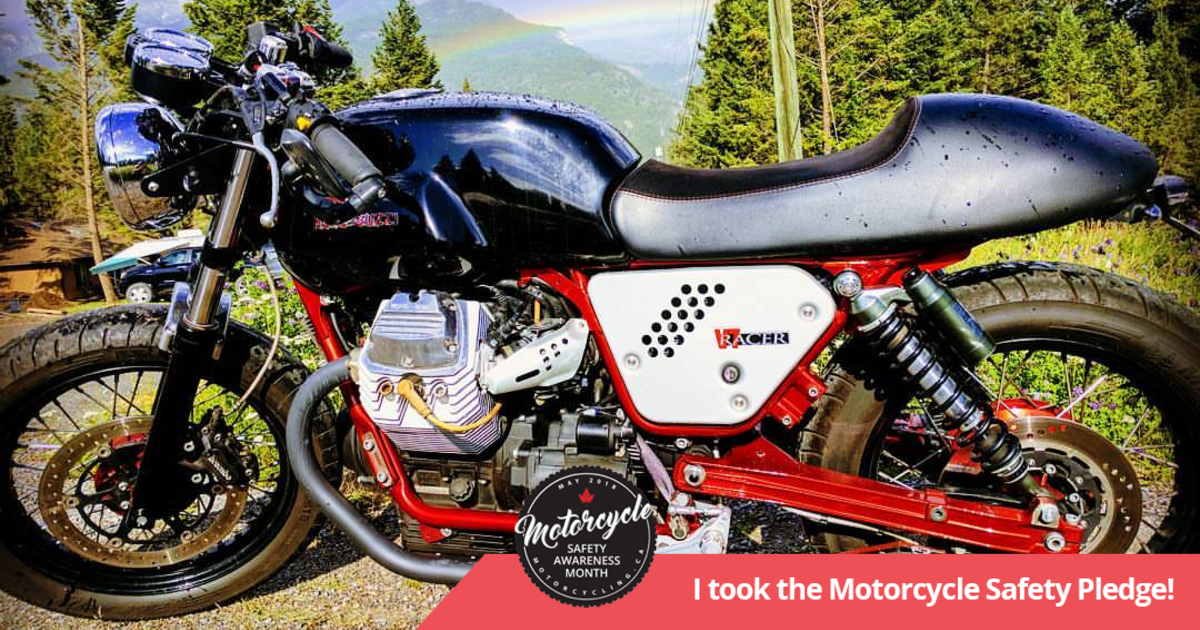 Motorcycle Safety Pledge
MCC launched the Motorcycle Safety Pledge between 2017-2019 to encourage motorcyclists, drivers, riders, and loved ones to recognize that everyone plays an important role in motorcycle safety. The Pledge became an immediate success with both riders and non-riders. It gave people a way to participate and share their support for an important cause.
Across Canada, a powerful national initiative is sweeping through to instill motorcycle safety awareness among all road users. The latest campaign highlights the faces of motorcyclists, reminding everyone that beneath the helmet and visor lies a real person – a motorcyclist.
Each of us can play an important role in motorcycle safety. Please help to share the message that motorcycle safety is everyone's responsibility.